With The Blessings Of Maha Periyava:
Mahasankara Matrimony, (MSMatri in short) is a Global Services Company setup to cater to matrimonial services for the brahmin community.

Established on April 14th,2020, MSMatri is slated to be a leading long term service provider in Tamil Nadu, India and to meet the various match-making needs of our customers.

MSMatri continues to benefit from its presence across Tamil Nadu, with a branch in Coimbatore and additional franchisee touch points setup in other locations through partnerships.
The company is strengthened by a strong group of experts who have served humanity spiritually for more than a decade.
Social responsibility is what gave rise to MSMatri and we will be committed to the cause forever.
Commitment to a social cause of importance is what ... OUR VALUES
Vision

To contribute and support the parents through right and fruitful matches culminating in a wonderful life partnership for their children, of enriching value through high quality matrimony services!

Values

1. Collaborative and Consultative Approach
2. Complete Transparency
3. Honest and Supportive approach
4. Data Security and Confidentiality
5. Familial Approach to customers

We at Mahasankaramatrimony are a small group of service-minded people who have come together under the able guidance of Shri P. Swaminathan, our mentor, teacher and guru. He has not only been an inspiration to us, but his knowledge on the life of Periyava, to his in-depth understanding and analysis of our temples and vidhis, puts our entire generation in awe of his knowledge.
The promoters of our company are :
Senthamizh Kalanidhi, Gurukeerthi Pracharamani : Shri. P. Swaminathan
SPIRITUAL WRITER :
Written spiritual essays and series in many regional publications. Apart from this he is compiling his spiritual essays and journeys, which are the outcome of his 25 years of experience as books. These books are published by 'Sree Media Works'
SPIRITUAL / MOTIVATIONAL ORATOR :
Conducts a daily discourse in Zee TV under program 'Theivathin Kural', about Kanchi Maha Periyava Mahimai. He also conducts numerous lectures on various spiritual topics in both National and International arenas
Has participated in various spiritual programs in Sun News, Vijay TV, Jaya TV, Thanti Tv, Pothigai TV, Sri Sankara TV and many more
YOUTUBE BROADCASTER ON "MAHAPERIYAVA MAHIMAI" :
Spreads the message of Maha Periyava through daily / weekly videos through his youtube channel Mahaperiyava Mahimai
More information on the spiritual books/commentaries can be found at www.pswaminathan.in
Serving as Chairman for Mahasankara Matrimony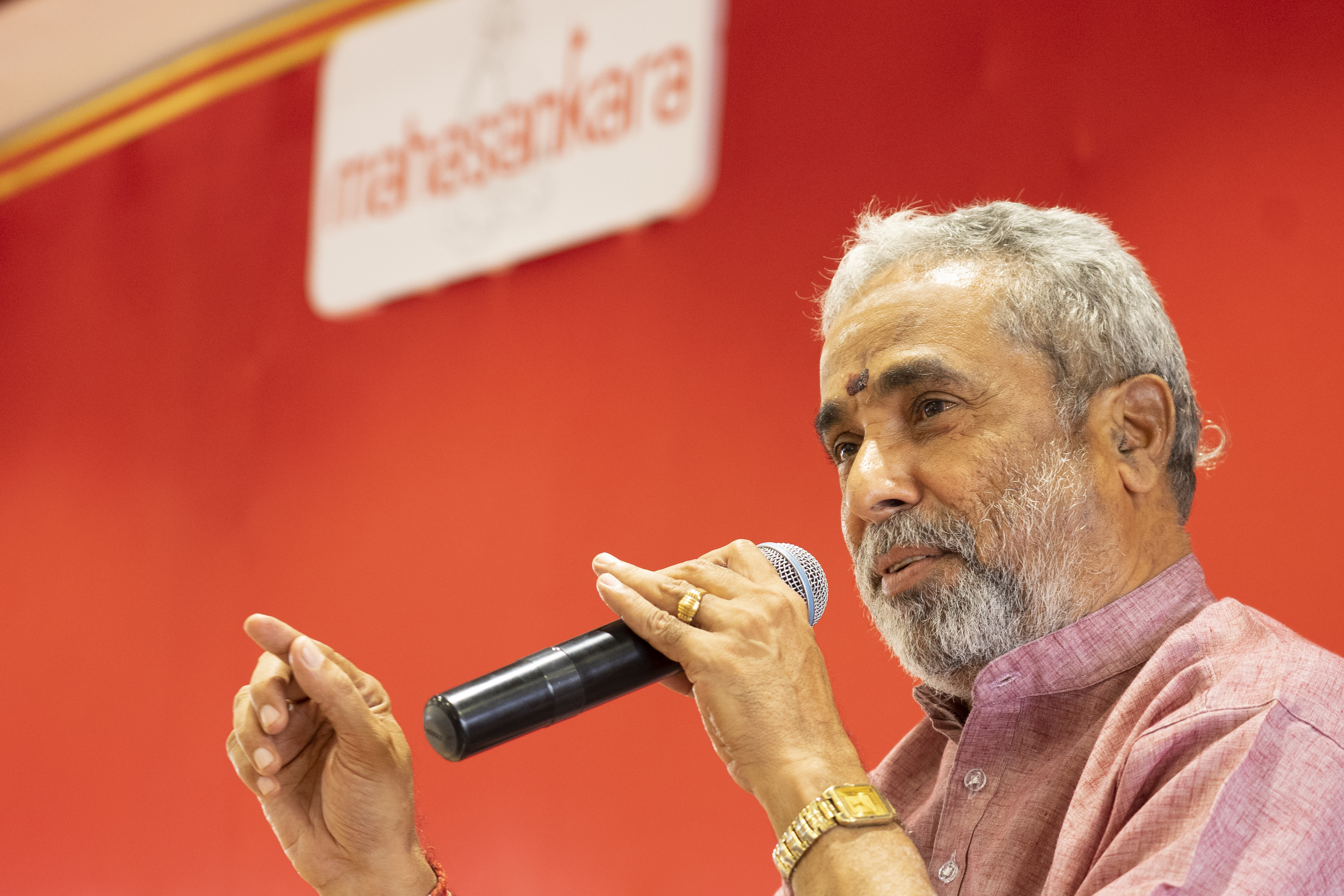 Shri. V. Krishnan
SENIOR EXECUTIVE FROM HDFC LIFE :
Managed relationships in retail financial services for more than 2 decades, across various banks and HDFC Life in Tamil Nadu.
PROPRIETOR OF MAHASANKARA MINI HALL (Vadavalli, Coimbatore):
Has dedicated this hall to conduct various rituals according to the Sanatana Vaideeka Marga.
Every monthly star of Maha Periyava (Anusham), is celebrated with a grand pooja and prasadam at the hall.
More information on the events at the hall can be found at www.mahasankara.com
Serving as CEO for Mahasankara Matrimony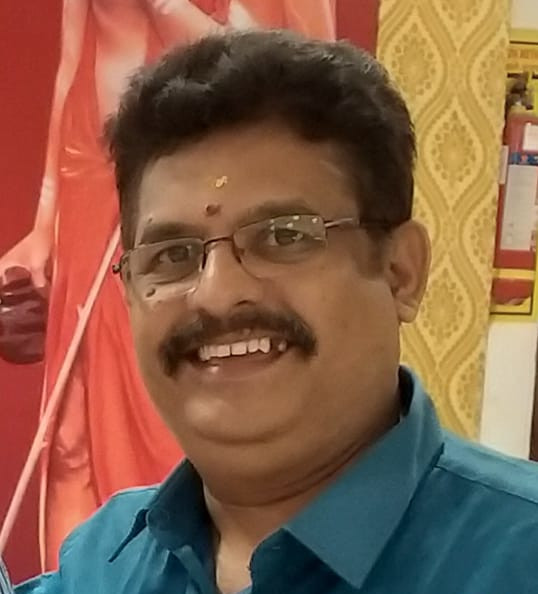 Shri.Sivaram Sankaranarayanan
Has held various senior roles in the IT industry for the last many years in India and abroad. In his past roles, he has architected a variety of solutions for many Fortune 100 companies. His recent role has been the role of a technology consultant for Mahasankara Matrimony.
Also managed world class IT Customer Support and Services for MNC companies.
He is an avid art enthusiast and in his free time he sketches black and white images. Most of the art work of Maha Periyava available in Mahasankara Matrimony are his creations.
Serving as COO for Mahasankara Matrimony